The movie may have won its lead actor a National Award, but it got its facts wrong
In 2016, Rustom created a storm at the box office, and even won its actor Akshay Kumar a National Award for the film. The movie ostensibly told the tale of Naval officer Kawas Manekshaw Nanavati's 1959 trial for murdering his wife's lover, Prem Ahuja. While the movie was entertaining, it hinged more on fantasy than actual fact. Here are 5 things that Rustom got wrong: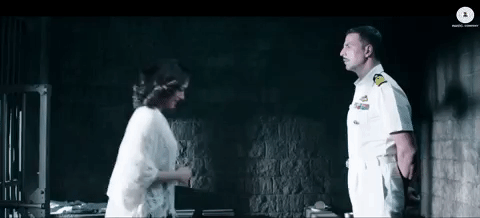 The truth
In 1959, Kawas Nanavati, a decorated naval officer killed Prem Ahuja, his wife's lover, and surrendered. Till this point, the film followed the historical narrative; after this, however, the movie was fiction. In the film, Rustom kills not only for love, but also for country. The film portrayed Vikram Makhija, Prem Ahuja's character, as a corrupt businessman cheating the Armed Forces, and this apparently is the reason Rustom intervened. Nothing could be further from the truth.
The wife


As Bollywood always does, Rustom whitewashes Cynthia's (Sylvia Nanavati) infidelity by showing her to be a lonely wife who fell for the charms of an cheating, insensitive blackmailer. In real life, Sylvia Nanavati was in love with Ahuja, and even wrote love letters to him: 'Last night when you spoke of your marrying me and the various other girls you might marry, something inside me snapped and I knew I could not bear the thought of your loving someone else…'
The uniform


One of the biggest errors in Rustom was the uniform itself. Akshay Kumar's Naval uniform has medals on it from wars fought in 1999 and 2002-3. Unless time-travel exists in Rustom's universe, this is impossible. Also, naval officers were not permitted to keep moustaches till 1971, so really, Akshay's whole look is just wrong.
The plot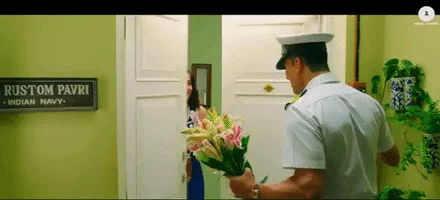 The movie dedicates a large chunk of time to casting Cynthia in the role of Rustom's co-conspirator in uncovering the Naval conspiracy, and even profiting off of it. There is however, no evidence to prove there was a larger conspiracy behind the murder, and it was committed by Nanavati in hot blood.
The press
Russi Karanjia, the journalist who inspired Erich Billimoria, is made out to be a tabloid journalism legend. A man known for his impeccable manners, Karanjia would have been appalled at this portrayal of him as incompetent-at-best.
We might be nit-picking, but it's always best to get such a well-covered murder case right if one is portraying it on screen.
If you want to find out the real story behind the Nanavati Case, get Bachi Karkaria's In Hot Blood here: https://goo.gl/k9T0Sp