The dawn of the millenium as well as the Internet brought with it a barrage of terms that were previously unknown to us and still seem strange to those who refuse to mingle with virtual romance. No one likes or hangs out with one another anymore, instead, we "swipe right" and invite our love interests to 'watch netflix and chill'.  We've compiled a few such phrases that have now replaced the ever-so-gentle ways of archaic romance and made way for lingo that finds its origin in dating apps, streaming service and other inventions of the world wide web.
Netflix and chill is used as an invitation to either watch Netflix or more realistically, a euphemism for sex or booty calls, most often resulting in romantic partnerships. So the next time, someone asks you to come watch Netflix with them, know that not everything is what meets the eye.
Swipe right: Tinder is one of the most popular dating apps of this 21st century. Swiping right on a tinder profile means that you like the person and are open to getting to know them better. In short, to swipe right is the 21st century equivalent of writing a love letter or publicly confessing that you are up for a romantic liaison with the said person.
Ghosting: Has anyone ever stopped texting you out of the blue? Not replied to a message on Facebook, Twitter or even Instagram? Have they suddenly disappeared from your life making you lose all interest after your repeated attempts to woo them with a selfie? You, my friend, have just been ghosted. To ghost is avoid someone till they get the hint and stop trying to pursue you.
Shipping: No, this doesn't have to do anything with ships or seas. To ship is to pair off two people who seem like they are the perfect fit for each other, romantically. You can ship yourself with the literary character of your dreams or ship them with someone who you think suits them the best. The world is your playground.
Slow-fading is the kinder cousin of ghosting. A slow-fader steps out of your life in a gradual manner, step by step, leaving heavier, longer pauses between texts, replying tacitly and then one day, not replying at all. The blow is softened and you don't even what happened.
Zombieing is to rise from the dead. This is the exact opposite of ghost. It used to describe the sudden appearance of a romantic interest who once ghosted you. Maybe they've realised they've missed you or perhaps they have forgotten a scarf at your place. Only time can tell.
Cuffing: It's cold and everyone deserves to cuddle up and drink hot chocolate all day long. This is the perfect excuse for all the single people to start dating someone only for those couple of freezing months. This is a cycle that occurs every year and the internet has decided to call it 'cuffing'.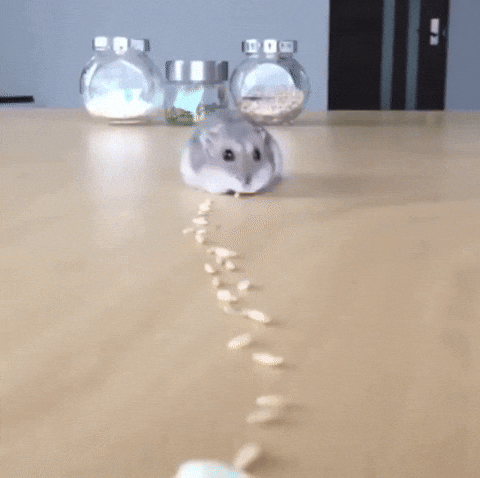 Breadcrumbing is the act of leading someone on with no intention of committing to any kind of a romantic partnership. It involves sending out non-committal, flirtatious texts but taking care not to promise too much. If you find yourself being 'breadcrumbed', maybe it's time you find a new bakery altogether.
Phubbing: Have you ever been on a date where your date pays more attention to his phone than to you? Does he check his messages while you're trying to tell him stories of your adorable childhood? Or worse, are you the one who can't stop looking at your phone? Then you might have just indulged in an act of 'phubbing', which is defined as the act of being busy on your phone while someone is trying to communicate with you.
Catfishing: Granted, the internet is an amusing place. But it can also be dangerous at times. To catfish someone is to fabricate your virtual identity to lure someone into falling for you, online. Many online relationships often disintegrate as a result of catfishing, one of the evils of online dating.
Get your daily dose of millennial love with our short stories. Read Love in the Time of Whatsapp now