We're a couple of months into 2019, and it's time to take stock of our progress on the resolutions we set in January. If you're like most people, you would have decided on a vague 'read more books' resolution at the beginning of the year, but not really followed through on it.
But take heart, I'm here to show you how to read more and better this year: the trick is to use reading challenges. Reading challenges work because you set specific and measurable reading goals for yourself (preferably by announcing them publicly somewhere on social media), and you have to attain them within the calendar year.
What are some reading goals you can challenge yourself with?
The Numbers Game
The most basic reading challenge you can take up, of course, is committing yourself to read a certain number of books every year. If you're on Goodreads, you can use the Goodreads Reading Challenge to set a target for the year. You can track the books you've read and even see how you compare against your friends.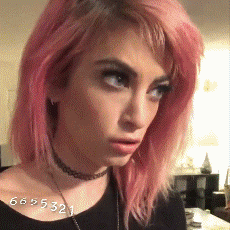 Unfortunately, there is a problem with setting a reading target for the year: you tend to pick up shorter books and lighter reads because you always have that target at the back of your mind. So it makes sense to also pick up other challenges alongside, to ensure that you also read better than you usually do. (Before you call me a book snob, let me clarify that "better" in this case merely means reading books that you usually wouldn't read if left to yourself.
Variety Is the Spice of Life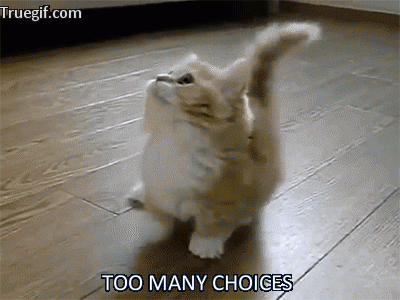 Probably the second most common type of reading challenge, this one involves trying to read outside the genres and authors you generally stick to. These challenges work almost like a treasure hunt for books; you select and read books that satisfy certain conditions on a list, such as a book with a red cover or a book set in an African country or a book in written in the first person. There are plenty of such lists out there for you to pick from. One of my favourites is Book Riot's Read Harder challenge, the best part of which is that they suggest books for each of the items in the list. If you want a longer list, then Pop Sugar's Reading Challenge is worth a try. (Both these challenges have dedicated groups on Goodreads to keep you motivated.)
Book List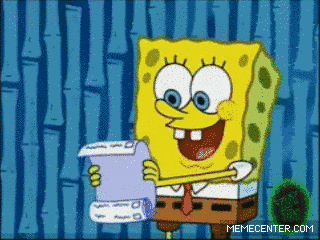 If you don't particularly want to improve the variety or quality of your reading, but do want to dig deeper into a particular genre, then a book-list based reading challenge may be right for you. For example, last year I wanted to read more non-fiction, so I decided to read five books from Guardian's Best 'Brainy' Books of this Decade list. This year, I want to read more 'big' books, so I'm using Book Riot's 50 Must-Read Big Books list. Do you want to read more travel books? Or maybe detective fiction? Google, find a list and start off. (A word of advice: since book-lists are very specific, you should ideally target book-lists with books that you are likely to have access to, whether through a library or otherwise).
Pick an Author
I have a shameful secret. Everybody around me worships Gabriel García Márquez, but I had never read any of his books till last month. I always intended to read him, but never quite got around to it. I'm sure you have a similar story too. Is it an oldie goldie like Shakespeare or the Bronte sisters or Dickens or even Conan Doyle? Or is it somebody more recent, like Atwood or Murakami or Thakazhi? Why not make this the year that you read all their published work? (Okay, maybe five books.)
(Read Shakespeare, Charles Dickens and Arthur Conan Doyle on our very own Juggernaut app.)
Monthly Challenges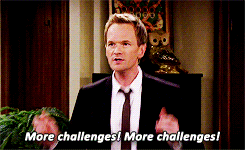 If an annual reading challenge is too much for you, you could always do a monthly one. For example, there's a #FemmeMarch reading challenge this month, where you only read books by women authors. Readers in the US celebrate Pride Month in June by reading books by LGBTQI authors. Here's a list of monthly challenges you can pick up.
Make Your Own List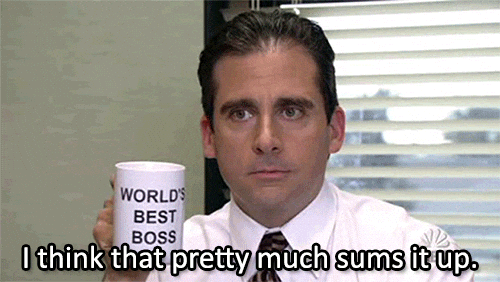 This option works best for those who don't want to buy new books for a reading challenge — because they have too many unread books lying around on their bookshelves already! If this is you, then go through your bookshelf and decide on a list of ten (or twenty) books that you've owned for a long time, but haven't gotten around to reading yet. Write the list down. This is your reading challenge for the year – come what may, you WILL finish reading these books by December.
Still not found a reading challenge you want to do? Here's a master list of ALL the reading challenges of 2019. See what makes sense for you and get going. Happy reading!
Start with Devika Rajeev's short story Looking In, only on Juggernaut.