Your soulmate is one who understands you like no other, who loves not just you but also your flaws, the one who can listen to you all day long and the one to whom you can pour out your heart with no hesitation at all. Here are 7 movies that have shown how our best friends have always been our soulmates forever. Well, that is the story of BFFs, Meera and Anahita in The Emotional Connection by Shraddha Rajpal.
Cocktail
Friends today, rivals next day, but friendship continues to be true every single day. Meera and Veronica meet by chance, come together due to humanity and become friends by choice. Life throws a few twists & turns in the name of love, but their friendship crosses these hurdles to remain pure and insane!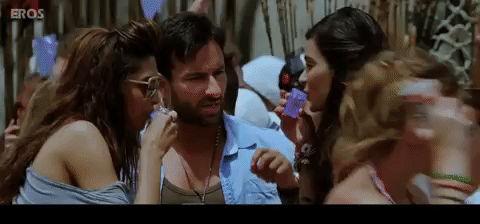 Bride Wars
This Anne Hathway and Kate Hudson starrer is the hilarious story of two best friends who are getting married on the same day and all the fault goes to one clerical error. What follows are hilarious cat fights where two ex-best friends turn into current brides at war, determined to make their special day only their own either by hook or by crook.
But in the end friendship conquers all – with a huge showdown on their wedding day!
"Maybe you'll find it in a spouse and celebrate it with your dream wedding. But there is also the chance that the person you can count on for a lifetime, the person who knows you sometimes better than you know yourself, is the same person who's been standing beside you all along".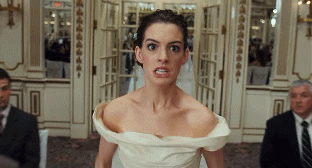 Bridesmaids 

"You are more beautiful than Cinderella! You smell like pine needles, and have a face like sunshine!" Annie's best friend is getting married and she is the maid of honor. Superbly awesome! One down point – her life and feelings are so much a mess that she's turning the wedding rituals into a mess to, and maybe losing her BFF! But, is it really possible?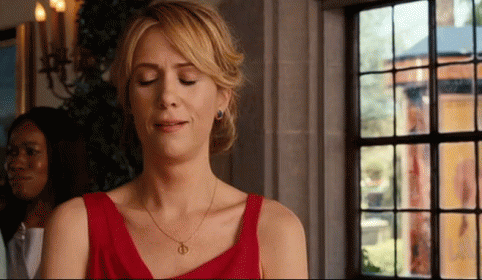 When she was near she was his best friend, when she was far, he understood she is the best friend who is meant to be his soulmate!
"Tom: Nobody in the world makes me laugh the way you do. You're my best friend. I just wanna be with you" Dil Chahta Hai


Who says that there can be no romance within friendship? The bromance in this movie gives us some real friendship goals. You laugh with each other, you laugh at each other, you fight, you drift away – but in the end, to move on, you still need each other.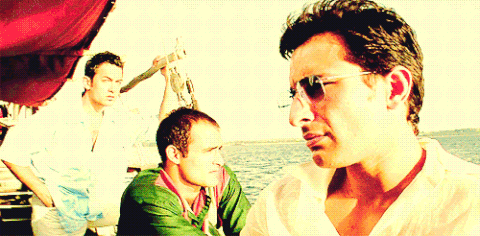 Aisha 
Young, rich, superficial lifestyle and self proclaimed matchmaking talent. The problem is down the line she realises that she is matchmaking between a new friend and her childhood friend – who she now understands is her soulmate! How complicated things get in love, and yet in the end friendship solves it all.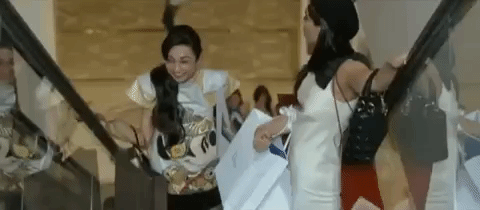 Kuch Kuch Hota Hain
"Love is friendship" is the definition of love for college heartthrob Rahul. He's the best friend of tom-boy girl Anjali, and their friendship is the tale of the college. When she was near he didn't understand, but now that she's about to be someone else's he realises his best friend is his soulmate!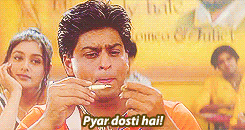 Isn't it the type of friendship we have with our best friends? To experience the love, craziness and totally confusing moments of friendship. Read The Emotional Connection. 
GIF Credits: https://giphy.com/